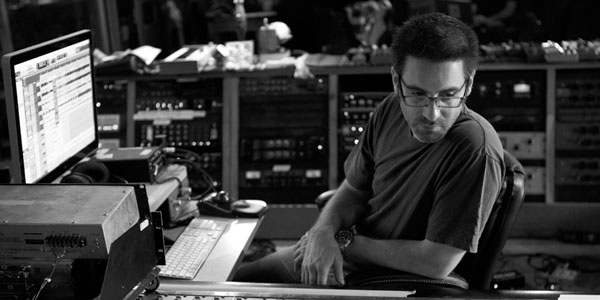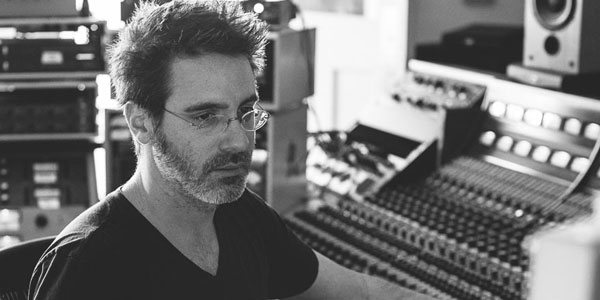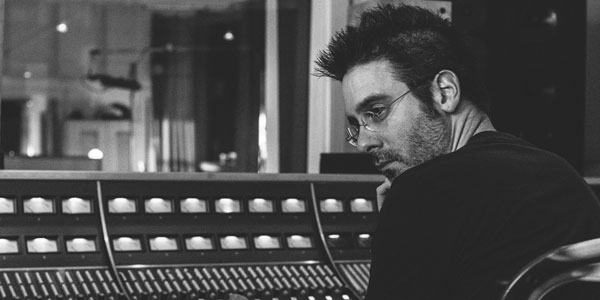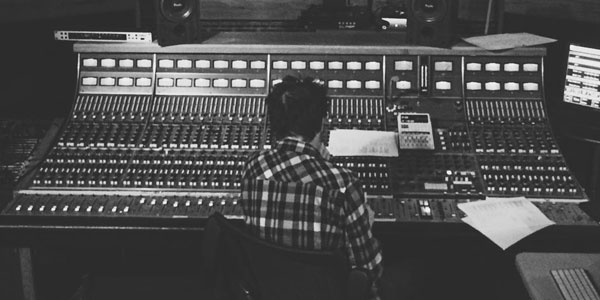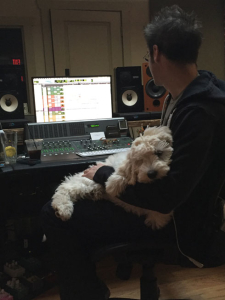 Ryan Hewitt is a Grammy winning engineer, mixer and producer with a credit list spanning all popular genres of music for such notable artists as The Red Hot Chili Peppers, The Avett Brothers, blink-182, The Dixie Chicks, needtobreathe, Flogging Molly and Jamie Cullum.
Relocating from Los Angeles to Nashville in early 2015, Ryan took residence at House of Blues Studios in Berry Hill and jumped into a non-stop string of records.  In between mixing albums for The Avett Brothers, Third Eye Blind, Sean McConnell, and Harry Connick, Jr., Ryan produced and mixed up-and-coming Georgia rockers, Crass Mammoth, Knoxville troubadours, The Black Lillies and Nashville mods Elle Macho.  He spent last summer recording and mixing The Lumineers' #1 album Cleopatra with producer Simone Felice in upstate New York and has since recorded and mixed several more songs for film soundtracks.
Ryan found his love for music and recording working along side his father, famed remote recording engineer David Hewitt.  Traveling around the world recording live albums and providing broadcast audio for an incredible array of artists, Ryan spent his youth in small clubs, massive arenas and every type of venue in between.  As a result of these experiences, he developed a work ethic and preparedness seldom seen among studio recording engineers because on the road, there's only one chance to get it right.
After earning a degree in Electrical Engineering and running the campus sound company at Tufts University in Boston, Ryan moved to New York City to work at Sony Music Studios.  Opportunities then took Ryan to Los Angeles, landing him at Cello Studios (now EastWest Studios), where he began working with The Red Hot Chili Peppers and Rick Rubin.  Striking up a close working relationship with guitarist John Frusciante, Ryan recorded and mixed eight solo albums with him. This led to Ryan engineering and mixing the Peppers' multiple-Grammy-winning double album, Stadium Arcadium.  Rick and Ryan have continued to work together on a number of projects with artists such as Angus and Julia Stone, Brandi Carlile, Lady Gaga and Johnny Cash, as well as three albums and three live DVDs for The Avett Brothers.
Angus and Julia Stone

The Alkaline Trio

The Avett Brothers

The Black Lillies
blink-182

Brandi Carlile

Dan Wilson
Dixie Chicks

Flogging Molly

Harry Connick, Jr

Jamie Cullum

Joe Cocker
John Frusciante

Johnny Cash

The Lumineers
Matchbox 20

MGMT

needtobreathe

Red Hot Chili Peppers
Sheryl Crow

Third Eye Blind
Tom Morello

Tom Petty & the Heartbreakers
Whitey Morgan
ARTIST
ALBUM / PROJECT
CREDIT
LABEL
P = Produce / E = Engineer / M = Mix
2012
The Avett Brothers
The Carpenter
E/M
American
The Band Perry
Pioneer
E
Republic Nashville
The Bombastic Meatbats
Live Meat
M
Warrior Records
Joe Cocker
Fire It Up
E
Savoy
Sheryl Crow
"This Day" Theme Song for Katie Couric Show
M
ABC TV
Heavy Young Heathens
Music for MTV show Underemployed
M
MTV
Heavy Young Heathens
"Under the Open Sky" Avengers Movie Trailer
M
Extreme Music
Flogging Molly
St Patrick's Day Radio Broadcast
M
XM Radio
Matchbox 20
North (#1 Billboard 200, Rock)
E
Atlantic
John Powell / The 88
Dr Seuss' The Lorax Original Score
E/M
Atlantic
ARTIST
ALBUM / PROJECT
CREDIT
LABEL
P = Produce / E = Engineer / M = Mix
2011
The Avett Brothers
CMT Unplugged Broadcast
E/M
CMT
California Transit Authority
Sacred Ground
M
Independent
Dixie Chicks
Storytellers – Live DVD (stereo and 5.1)
M
Columbia
Johnny Cash/Bob Dylan/Avett Brothers
"One Too Many Mornings" for Amnesty Comp
E/M
Amnesty International
Ned Evett
Treehouse
M
Independent
Flogging Molly
Speed of Darkness
P/E/M
Borstal Beat/30 Tigers
Flogging Molly
"The Times They are a Changing" for Amnesty Comp
P/E/M
Amnesty International
Flogging Molly
Austin City Limits Broadcast
M
ACL TV
Tom Morello / Night Watchman
Union Town EP
M
New West
Tom Morello / Night Watchman
World Wide Rebel Songs (1 track)
M
New West
Orange
Dead Sexy EP
P/E/M
Independent
Red Hot Chili Peppers
I'm With You
E
Warner Bros
Ed Roth
Ed Roth
E
Warrior Records
Doug Wamble
Fast as Years, Slow as Days
M
Halcyonic